Tim Cook reveals the launch date of Apple's iPhone 6 (kind of)
Apple chief executive Tim Cook has called a major event on September 9. What could it be...?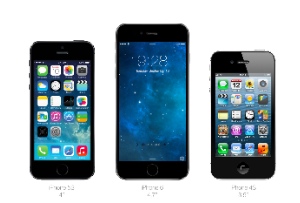 When the chief executive of Apple rallies media troops after months of rumours doing the rounds, it's worth sitting up and listening. Last night, Tim Cook invited the tech glitterati to a major event on September 9. HMMM.
Does this mean we will finally come face to face with the hallowed iPhone 6? Almost definitely. Judging by the company's usual modus operandi, that means the phone will be in the shops by September 19. Expect queues to start forming outside Apple Stores in the next 24 hours...
So what can we expect? The phone is likely to come in two different sizes - 4.7 inches or 5.5 inches, suggesting Apple is keen to nab a slice of the phablet market. It'll be run on iOS 8, which was unveiled back in June, and will come in silver, gold and 'space grey', like the iPhone 5s.