Is it time for a four-day week?
Clothing firm Uniqlo is to trial a four-day, 40-hour week in Japan, but it could be some time before it becomes the norm.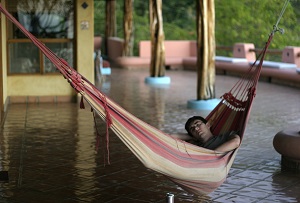 If you were working for Uniqlo in Japan, you'd be home by now. Or at least you would be in October. That's when Fast Retailing, the parent of the casual fashion firm, will begin offering a four-day, 40-hour week to roughly a fifth (10,000) of its employees in both store and office roles, according to Bloomberg.
Now, Japan's not exactly known for its mastery of work-life balance – they have their own word for 'death by overwork', after all (karoshi), so this might come as a surprise. But there are signs of a shift in attitudes over there, with PM Shinzo Abe saying Japan's working culture 'falsely beatifies' long hours.
The reasons behind this decision are less ideological of course – Uniqlo hopes the policy will tackle poor retention rates among its staff and save 'wasted' training costs – but the effect is much the same. The rigid working patterns of the past are being reconsidered everywhere, and flexible working is on the rise.