Is it time to pull the plug on £18bn Hinkley Point fiasco?
The risks are spiralling upwards while the rewards seem to be going in the opposite direction. Maybe EDF CFO Thomas Piquemal was right - quit now while we can.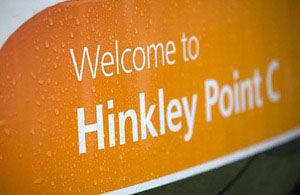 As if the proposed new nuclear plant at Hinkley Point in Somerset hasn't got enough problems, today it emerged that the CFO of EDF, the French energy giant that is supposed to be building it, has quit, apparently over fears that the project could bankrupt the company.
The move comes ahead of yet another effort to push through the 'final investment decision' on Hinkley, first due way back in 2012 but still yet to be made by EDF and it's Chinese backers. A lot has changed in those four years – not least a substantial decline in both the price of electricity generally and EDF's share price in particular - and the projected cost of £18bn is now perilously close to the market cap of the whole company.
M Piquemal has not commented on the reasons for his departure. But given the likely delays and cost overruns involved – no EPR (the type of reactor planned) has yet been completed on time and on budget – it would not be surprising if he had been considering his fiduciary duties. It is not hard to see how the risks of sanctioning such a huge project could be considered unreasonable.