Tinder boss: what not to do before your IPO
Match swipes left on Sean Rad's disastrous newspaper interview on the eve of its IPO with a formal filing disavowing it.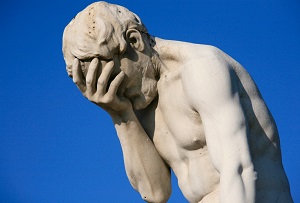 The weeks before going public are a trying time for any private company. With the firm under the microscope of intense investor scrutiny, the comms department normally goes into overdrive to vet even the slightest utterance from employees, to keep them bland and meticulously according to script. Unfortunately, Tinder founder Sean Rad didn't seem to get the memo.
Rad gave an interview to the Evening Standard yesterday – i.e. the day before Tinder's parent company Match's IPO in New York. Normally what he said wouldn't have caused too many problems, but given the circumstances, it was a howler. Here he is talking about the search for an intellectual challenge in his online dating life.
'Apparently there's a term for someone who gets turned on by intellectual stuff. You know, just talking. What's the word?...I want to say "sodomy"?'