Tips and tricks of top managers
BOOKS: The best bosses are more interested in people than processes. Kai Peters applauds a useful and knowledgeable guide to getting the best out of others.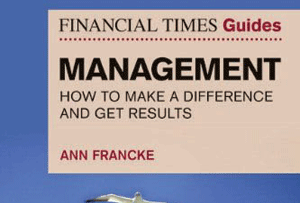 Good management, as the blurb on the inside cover of Ann Francke's practical new book states, makes a difference.
A CMI/Penna study shows that organisations that invest in management and leadership development perform 25% better than similar organisations that do not. A McKinsey/LSE study shows comparable results, and common sense surely confirms that good management is critical.
Unfortunately, 72% of UK organisations reported management skills shortages overall, with 65% reporting these at senior levels and a shocking 85% at more junior levels. One joins an organisation and quits a manager, as the saying goes.