'Tis the season: 6 tips for exporting abroad this Christmas
MT EXPERT: There's a big slice of mince pie to be had if you speak the language and offer speedy shipping, says eBay's Murray Lambell.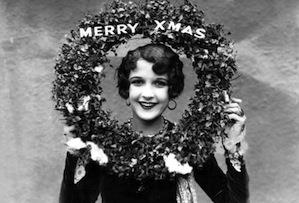 There will be plenty of businesses, big and small, looking to grab a slice of Christmas spending over the next few weeks. But while most eyes will be on the high street at home, tapping into overseas shoppers could significantly boost sales.

UK online retail exports are set to reach £60bn by 2018, according to researchers IORMA and, more immediately, Brits expected to export £153m worth of items this Christmas on eBay alone - so it's a big opportunity.

Here are six pointers for businesses looking to tap into overseas markets online:
1. Go for it
Many companies in the UK are ready to export a long time before they feel able to and are missing out. There is lot of advice and help out there from the likes of UKTI and HMRC, but if you are confident in your product and offer international postage and easy payment methods there should be nothing stopping you getting a piece of the action.
2. Milk 'Cool Britannia'
The UK has an excellent reputation around the world when it comes to retail so make sure you make the most of it, especially those in the fashion industry where there is huge demand from overseas. After the UK's Indian summer and the warmest Halloween on record, what better way to shift a build up of winter stock?