'To invest in Africa you need balls of steel,' says Aberdeen Asset Management CEO
You live and you learn: Martin Gilbert, founder and CEO of Aberdeen Asset Management, on low moments, Scottish independence, and investing in Africa.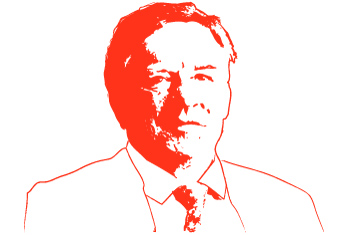 I was born in Malaysia and sent alone to Aberdeen to board at nine. It taught me resilience, which came in useful later. But my kids went to day school.
In 2002 the Treasury select committee called me a 'sophisticated snake-oil salesman' for my role in the split-caps scandal. I had to lay off hundreds of people. I screwed up and it was my fault.
It was the low point of my career but I'm proud that I didn't give up. I got the business back from the mess I got it into. The board wouldn't give me the time now. I would have been fired.