Toast of the town: Diageo is Britain's Most Admired Company 2012
Most Admired veteran Diageo is back in the top spot having topped the ranking back in 2008 too. This year, its explosive international expansion and relentless focus on product range wowed peers and rivals alike.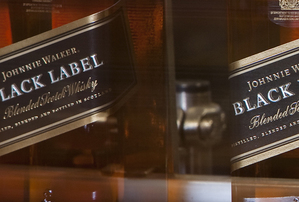 A thoroughly well-deserved win for this year's Britain's Most Admired Company Diageo, which proves that the double whammy of short-term results and long-term success are not as mutually exclusive as some critics of British business would have us believe. Diageo has been delivering strong quarterly returns and dividends for its shareholders for years, at the same time as energetically pursuing long-term strategic goals: 'premiumisation' and winning the custom of emerging middle-classes from Johannesburg to Jodhpur, Shanghai to Sao Paolo.

MT's Britain's Most Admired Companies Awards is one of the most respected awards programmes in UK business, having appeared annually since 1994. It is based on an extensive peer reviews survey of the largest companies in each of 26 industry sectors, conducted by Prof Mike Brown of Birmingham City Business School. Participants rate their rivals from 1 to ten across each of nine criteria (including quality of management, financial soundness, ability to attract and develop top talent and capacity to innovate). The awards are thus based on perception as well as on actual performance, hence the Most Admired' tag. The winners are those firms which show themselves to be the most respected players in their various industries.

Diageo's success in the emerging markets, where growth hits 15% per annum, points the way forward for all British firms - growth in the traditional European export zones is hard to come by and will likely remain so for the foreseeable future. Success in the years to come depends on extending your reach far beyond these established trading partners into Asia and beyond. These countries may be distant, culturally challenging and hard to penetrate, but the effort must be made. With persistence and flexibility success can be achieved, as the global appeal of brands like Smirnoff, Tanqueray, Johnnie Walker and of course Guinness demonstrates.

Having won the coveted BMAC title once before back in 2008, Diageo also joins a very exclusive club of multiple winners - only Cadbury Schweppes (now of course owned by Kraft) and Tesco can match that feat. In its sector - beverages - Diageo beat the likes of InBev, SABMiller and Carlsberg (UK), and it also wins this year's overall award for value as a long-term investment. A consistent strategy, energetically and simply expressed by management from CEO Paul Walsh down, plus canny dealmaking and world-beating execution - that's the Diageo cocktail for Most Admired success.