Today is the day women start 'working for free'
It's Equal Pay Day: time to stop spreading myths about the gender pay gap.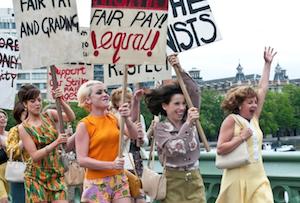 Today is Equal Pay Day – supposedly the day women start working for free until 2016. Time to crack out the green and purple lanyards and man the barricades.
Except, of course, women aren't actually working for nothing. Today is just a symbolic day to mark the full-time gender pay gap, which stood at 14.2% in 2014, according analysis of the most recent official statistics by The Fawcett Society.
It's five days later than 2014, when the gap was 15.7%, but only two days later than 2013. When measured by median full-time hourly earnings, the gap is still-wide, but decidedly narrower, at a record low of 9.4%.