Top 20 Asian progressives
Who are the modernisers and reformers steering the region towards good business practice, transparency and management excellence?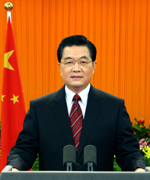 Other publications list Asia's most influential, or its most powerful or richest, but World Business is more forward-looking than that. We have spotlighted the individuals driving Asia forward - those that are helping to bring about rules-based civil societies, or who are advancing the cause of better governance, be it in business or government. One of the greatest guarantees of freedom is the free-flow of information, debate and commentary, and so our list includes several who are integral to promoting debate where governments of the region seek to restrict it. Included are several prominent bloggers who risk their livelihoods to bring to the people of Asia commentary and opinion that is a matter of course in the West.
We have included some of the region's prominent businesspeople, notable not only for their forward-looking approach but also for their philanthropy, which remains essential in Asia where governments for the most part lack sufficient resources to do all that should be done to take care of society's most vulnerable. And there are some prominent legislators: Asia is home to some of the world's most repressive regimes, but others, such as Vietnam's current leadership, have shown a preparedness to ditch ideology in favour of improving their people's welfare.
Some of the names will invite controversy: as administrator of Tibet, Hu Jintao was responsible for a crackdown in 1989 that saw hundreds of Tibetan protestors killed; Malaysia's former prime minister Mahathir Mohamad did not use his period of power to introduce greater transparency in government tendering or stamp out corruption in Malaysia's police force; and Pushpa Kamal Dahal, better known as Prachanda, leader of the Maoists in Nepal, led a bloody decade-long war against the Nepalese government. But it is our contention that these individuals are now helping to reform Asia, so that in future the region's citizens will enjoy greater freedoms than in the past.