These are the top 20 'most sought-after' employers in Britain
Google, John Lewis and Unilever all make the cut.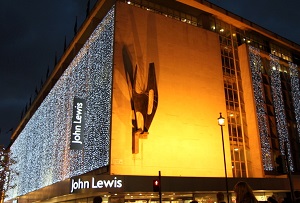 Branding isn't just about appealing to potential customers – it's also vital for attracting the right kinds of staff. It's little wonder, then, that LinkedIn's list of top 20 'most sought-after' employers is dominated by big consumer brands, including Google, Apple, Asos and Burberry.
A couple of B2Bs do make it onto the list – facilities management and construction firm Carillion and management consultants McKinsey & Company – but they're right at the bottom in 19th and 20th. Not all consumer brands have done well though, as British Airways and Amazon both dropped out of the top 20 this year.
The list was compiled based on a combination of factors, including which companies receive the most job applications via LinkedIn and which get the most pageviews on their careers page. That's obviously not the most precise measurement of how attractive they are to potential staff, but it's an interesting insight into who is making good use of social media.