Top ten ads on Youtube unveiled
That's right. People are no longer trying to avoid ads. They are actively seeking them out! Here are the ten top ads on Youtube, as viewed by UK users.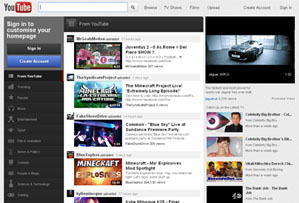 It's that time of year again. Youtube has unveiled its top ten ads of the year in the UK. As usual, it has opted out of revealing the exact figures, but a brief squizz at the videos gives you a rough idea.
What this crop of videos goes to show is that advertising is less about, 'Hey, look at my new product', and more about, 'Hey, check out how cool I am. I'm so cool that I don't even need to show you my product. You're going to want to buy it anyway.'
We've come a long way from Mad Men...