Top ten email 'out of office' sins
Few of us give much thought to our 'out of office' email messages, but they can be seen by hundreds of people. Chris Meredith, CEO of officebroker.com, outlines the top ten 'out of office' mistakes that we're all guilty of.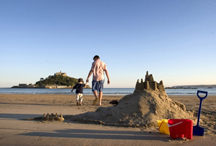 The out of office email message seems to be such a simple thing. So simple in fact that most of us give it little thought. At best it's dashed off in five minutes at the end of our final day at work before we start our holiday. At worse it's forgotten altogether.

But when composing your out of office message it's worth remembering that this single email will probably be read by hundreds of recipients. Here are the top ten rules to follow to avoid making a heinous 'out of office' mistake:

1. Don't forget to set one up
Sounds obvious but all of us have probably forgotten to set our out of office up before a break at some point or other only to return to find messages from annoyed contacts who thought we were ignoring them.
2. Forgetting to say when you'll be back