The top ten eurozone jokes of 2011
Tasteless? Maybe. But if you don't laugh, you'll cry. Check out MT's pick of the best (and worst) jokes, puns and satirical musings on the eurozone crisis.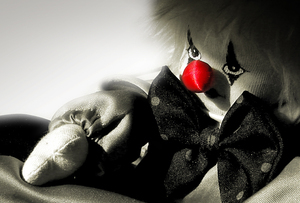 1.) A Greek, an Irishman and a Portuguese go into a bar and order a drink. Who picks up the bill?
A German.

2.) The Eurozone credit ratings are like a frying pan.
Greece at the bottom...

3.) Oh dear. The eurozone's Facebook page has changed its currency status from 'single' to 'it's complicated'.

4.) NEWS FLASH: Greece has approached the IMF for a €60bn loan after they were turned down by Wonga

5.) The eurozone leaders are looking for a stimulus package. Silvio Berlusconi suggests two Viagra and a Red Bull.

6.) My wife misunderstood my son when he asked for some Play-Doh for Christmas. She got him a load of euros.

7.) Q: How do you know it's going to be a double-dip recession?
A: Greek exports of taramosalata and tzatziki have plunged.

8.) Some years ago a small rural town in Spain twinned with a similar town in Greece.
The mayor of the Greek town visited the Spanish town. When he saw the palatial mansion belonging to the Spanish mayor, he wondered aloud how on earth he could afford such a house.

The Spaniard replied: 'You see that bridge over there? The EU gave us a grant to construct a two-lane bridge, but by building a single lane bridge with traffic lights at either end, I could build this place.'

The following year the Spaniard visited the Greek town. He was simply amazed at the Greek mayor's house: gold taps, marble floors, diamond doorknobs, it was marvellous.

When he asked how he'd raised the money to build this incredible house, the Greek mayor said: 'You see that bridge over there?'

The Spaniard replied: 'No.'

9.) In heaven: the cooks are French,
the policemen are English,
the mechanics are German,
the lovers are Italian,
and the bankers are Swiss.

In hell: the cooks are English,
the policemen are German,
the mechanics are French,
the lovers are Swiss
and the bankers are Italian.

10.) Breaking news: The eurozone financial crisis will soon be over as Greece has received an unconditional €100bn bailout offer.

All they have to do is email their account details to the anonymous daughter of wealthy, but deceased African general...
Got a cracking joke? Post it below and we'll tweet out the best ones on Friday.