The top ten office products facing extinction
From Post-Its to water coolers, check out this 'Most Endangered' list of iconic office products that could disappear from desks by 2012.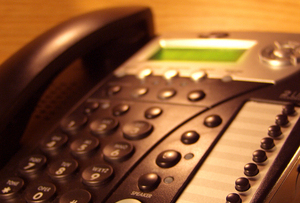 You may scoff at the idea of 'endangered office products' but ask yourself this: when did you last use a hand-held calculator? Is a scanner still an integral gadget in your office? Is your filing cabinet gathering dust in a corner?
Office supplies firm Pixmania Pro has enlisted a panel of specialists to sift through sales data for popular and 'iconic' office products to see which ones will stand the test of time in years to come. They found that many office stalwarts are approaching total extinction.

Here's the definitive list:
1. Desk phones