Top Ten Tips: How to hire the best graduates
Looking to get some bright young sparks through the door? Here are some tips for getting the best ones - and keeping them.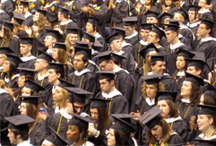 1. Start recruiting early
If you find that hiring graduates from specific institutions has worked well for your organisation in the past, and want to attract more of the same good graduates, then it is a good idea to get to know students well before they graduate. It would be best to engage with them after they start university so that you can develop a relationship with them throughout their undergraduate career. Running events and workshops specifically tailored to the university would be a helpful starting point.
2. Be selectivein choosing which institutions you focus on