Top ten tips: Get tech-savvy for a stress-free Christmas
Keeping a business ticking-over during the Christmas holiday period can create more stress than festive cheer. Jeremy Fennell gives his tips on how IT can help keep your firm running smoothly.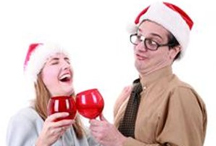 Many businesses function with a skeleton staff or shut down completely for Christmas, while for others, December is the busiest month of the year. Either way, planning ahead and getting your IT processes in place now is essential. Here are 10 top tips for small business when preparing for the festive season:
1. Work productively from home
Mobile technology can help to enable small businesses maintain productivity and efficiency over Christmas. Tablets and laptops can connect to cloud services, allowing users to access work networks and files which are hosted and managed remotely. Staff can work to their full capacity without needing to be connected to an internal network or having to come into the office over the festive period.