Top Tesco shareholders go after 'not world-class' CFO
Some of Tesco's biggest shareholders are asking whether the board has a good enough grip on its many problems, a newspaper reports.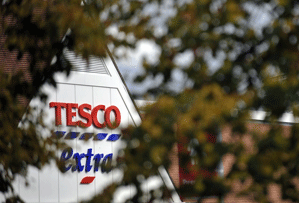 Earlier this month, Tesco spooked the markets when it reported that pre-tax profits had dropped by almost a quarter to £1.39bn in the first half of its financial year.

The supermarket giant blamed a challenging retail environment in central Europe, where profits fell 67% to £55m. But tell that to its investors who, according to the Financial Times, are questioning whether management should also shoulder some of the blame.

Since issuing its first profit warning for decades in January 2012, things have only got worse for Tesco. Cheaper chains such as Lidl and Aldi are giving the former titan a run for its money and its sales are slipping. The horsemeat scandal and the retailer's failure to conquer the US market also dealt the business another blow.
A top 10 shareholder told the FT that the scale of the recent profit miss, and the pattern of persistent downgrades, raised questions about management's control of the company.
A top 20 shareholder said: 'When you miss on that scale, and it has not been flagged, it's legitimate to ask were there people at the centre aware that things were not going to plan, and if they were, should it have been communicated?'