Top tips for spotting talent
Recruiters often miss weaknesses in well-presented candidates or overlook people with unconventional CVs. George Anders on hiring exceptional people.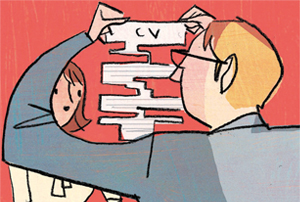 Just as people like to think they're well above average when it comes driving or sex, so it is in business when it comes to spotting and hiring top talent. Of course, this is unlikely to be true but, while the attitude persists, hiring great people will too often remain a hit-or-miss affair, regardless of how much time or money is expended on the process. The risks are magnified in the case of senior and board-level appointments, as the downside of getting such critical hires wrong is much greater.
It doesn't have to be that way. Top professional talent-spotters know how to get under the skin of both recruiter and recruit, matching strengths and weaknesses and teasing out hidden depths on both sides. Here are a few of the talent trade's top hiring secrets.
Simplify your search