Topshop's Philip Green: 'Give the little guy a rates holiday'
The billionaire retail executive says independent retailers should be given a business rates holiday to help the high street get some traction.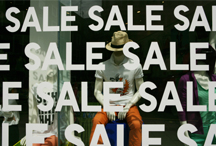 You wouldn't think it, given the size of his business, but Green is rooting for the little guy. He has criticised the Treasury for operating a system that means the retail sector contributes the same amount in tax each year, regardless of how well the high street is doing.
He's got a point: according to PwC, the tax burden on Britain's retailers has risen a massive 65% since 2005 – and that with a recession on. Green points out that current business rates are based on company valuations that were compiled in 2008. These rates are not due to be reviewed again until 2015, even though rents and valuations have fallen through the floor.
Green says: 'You can't have a market where the rents and valuations have gone to hell, while rates have gone up.' He adds: '[The government is] able to use a mechanism [known as] 'uniform business rate' [and] if there is a devaluation or the rent moves downwards they have this mechanism where they can inflate, they can create a value of their own…[They] fix it so they don't lose any revenue.'