Topshop's Philip Green tells retailers: 'stop crying'
Sir Philip Green, the owner of Arcadia Group, has called for retailers to stop complaining about the state of the high street and the economy.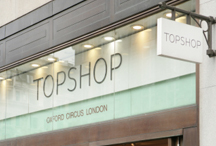 The retail magnate told Reuters: 'We've got to trade. I can't keep listening to all these people making it up as they go along. We've got to up our game. If we sit there and cry and put on my front window the Bank of England said X, it isn't going to help me take any money.'
His comments come a week after the Bank of England warned that Britain's economic recovery would be a 'long and winding road', and that we should expect years of slow growth.
It's OK for Green to get lofty about the high street though: Arcadia has just enjoyed a 25% rise in profits to £166.9m for the full year to August 25. However, UK like-for-like sales fell 3.2%.