Toshiba's $1.2bn accounting scandal and the problem with Japanese corporate governance
It hasn't been easy for prime minister Shinzo Abe to reform the way Japan's companies work.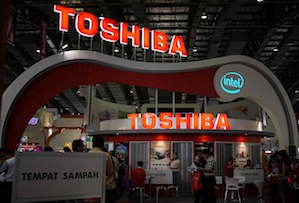 Olympus, Libor, Enron: sometimes a financial scandal comes along that shakes the very foundations of a country's corporate life. Toshiba, whose chief executive Hisao Tanaka is stepping down after a scathing independent report released yesterday found he was aware profits had been inflated since 2008, will no doubt join those less-than hallowed ranks.
The conglomerate, which makes everything from TVs to semiconductors and nuclear reactors, overstated its operating profit by 151.8bn yen ($1.2bn, £783m) over the last seven years, as executives pushed their underlings to hit unachievable targets.
'There existed a corporate culture at Toshiba where it was impossible to go against the boss' will,' the report said, pointing to 'systematic involvement by the top management'.