Toyota overtakes VW to become the world's biggest carmaker again
The emissions scandal hasn't filtered through to VW's sales just yet.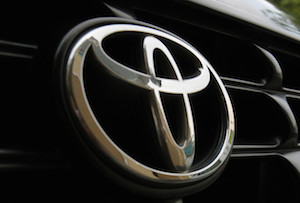 Toyota has overtaken Volkswagen to retake its crown as the world's largest carmaker. But there's cold comfort for the German: the full effects of the emissions scandal have yet to be felt, so its results aren't actually that bad – yet.
The Japanese carmaker sold just under 7.5 million vehicles in the first nine months of 2015, taking poll position ahead of VW's 7.43 million and General Motors' 7.2 million.
In the first half of this year, VW overtook Toyota to become the world's biggest carmaker for the first time (Toyota having taken the crown from GM in 2008, only losing it briefly in 2011 when the Japanese tsunami interrupted production). How far away that looks now, as it struggles to contain the fallout from the revelation it had been fiddling the emissions tests for its diesel cars in the US and Europe.