Tracey Follows picks her top reads of 2014
The strategist and chair of the Account Planning Group, Tracey Follows, chooses her favourite books from the past year.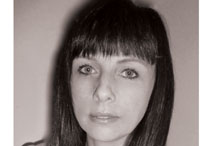 Creativity, Inc
Overcoming the Unseen Forces That Stand in the Way of True Inspiration
Ed Catmull, with Amy Wallace
Twenty-first-century businesses need lessons from the entertainment industry. But be warned, the president of Disney/Pixar is going to make you feel like an uninspiring, short-sighted lump by comparison! The overwhelming impression is one of a uniquely open, collaborative and candid company culture fostering the very highest levels of creativity (Toy Story, The Incredibles etc). If your job is to build a sustainable creative culture, read it and weep.
---
The Second Machine Age
Work, Progress and Prosperity in a Time of Brilliant Technologies
Erik Brynjolfsson and Andrew McAfee
Like frightened rabbits caught in the dazzling headlights of disruptive technologies, we aren't sure which way to turn. This book is like a technological thriller. The singularity is near and it's properly scary. But it does provide an optimistic roadmap as to where technology and humanity are heading and will tantalisingly dangle in your face the keys to the driverless car that can take you there.
---
George Osborne – The Austerity Chancellor
Janan Ganesh
I'm not a big fan of biographies but the author's writing style is both populist and poetic, and makes for a lively, lissom and illuminating commentary on the modern British political landscape, and Osborne's critical role therein. It's been republished with an updated chapter on recovery, which includes the line 'Plan B is now just a rapper from Newham'. For a book about austerity, it's seriously enjoyable.