Trade gap widens: triple-dip ahead?
Economists are concerned at the possibility of a triple-dip recession after the UK's imports outstripped its exports by more than expected in October.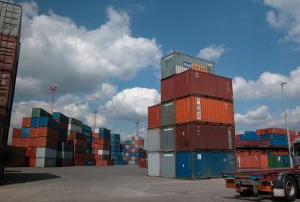 Britain imported £3.6bn more in goods and services than it exported in the month of October according to the Office for National Statistics, a massive increase on the £2.5bn difference the previous month.
The gap widened mainly because of goods, where we imported £9.5bn more than we exported. This is a £1bn increase on the trade gap for goods specifically – which is huge – but it was offset by a £5.9bn services surplus for the period.
The figures are a worry for the chancellor, George Osborne, whose Autumn Statement yesterday is already seen by many as too weak a plan. In his speech, Osborne revealed a new fund of £1.5bn for finance guarantees to help exporters, but if the imbalance is so heavily ingrained, it does not bode well for growth next year.