Published: 05 Aug 2020
Last Updated: 06 Aug 2020
Sally Bailey has lived through her fair share of crisis in a career that includes retailers Miss Selfridge, Topshop and most notably White Stuff, where in her seven year spell as CEO the business grew sales from £13 million to £113 million. 
Whether it be flooded offices, data hacks or the uncertainty of a global financial crisis, Bailey says the rules of crisis leadership remain the same: communication, agility and a willingness to look beyond your immediate bubble.
Now a non-executive director and charity chair, Bailey has been a fly on the Zoom as boards struggled to strategise amid the extreme uncertainty of the COVID-19 pandemic, offering sage advice and acting as a sounding board to leaders who are in many cases facing the biggest crisis of their career. 
Speaking at Management Today's Leadership Lessons Live conference, Bailey shares her insight into the leaders who have coped the best, what she learned from her first crisis and which companies have impressed her the most.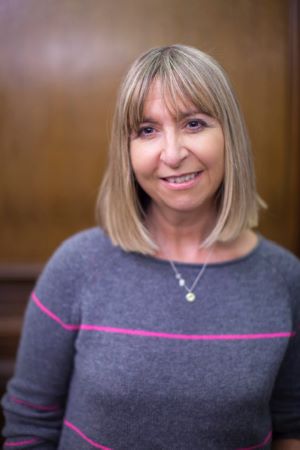 Do certain types of leader generally cope better during a crisis? 
It was very noticeable, early on in the crisis especially, that the ones who were really struggling were the more 'old school' command and control leaders - or in Myers Briggs terms, the Big Js. They have a plan and they like to stick to it no matter what. 
Those who coped better embraced flexibility and agility as a norm. Sometimes there's the risk of them going too far, wanting to try too many different things, and you have to pull them back. But having that flexibility and being prepared to be more collaborative meant they were able to be much more opportunistic. 
Then there's experience. People who had been through the recession in 2008 or had other difficult business experiences felt much more comfortable. They had some battle scars and knew that things would definitely change. They don't tend to get stuck in the here and now as much.
What are the most important crisis leadership traits? 
Flexibility. Be prepared to go back on your plans if they aren't working, be open to ideas, take in information from everywhere you can and have a team alongside you that is doing the same. 
Start wide but then know what to focus on. There are so many things that you could do, but what should you do? Know how to simplify the process: what are the simple actions that you and your team can take to make the biggest difference?
Don't second guess. We're all prone to making the wrong decisions. Make a decision with the information you have, then when you know more you can do better and do something different. Know when to tie things down and move on. 
Who has impressed you? 
Some of the companies I work with have pivoted really quickly. One of the food companies was a wholesaler to restaurants and lost its business overnight. It then turned to delivering food boxes. Those sort of businesses have done really well. 
Another company called WoolOvers has a customer base of mainly over 60s. It kept its call centre open and invited customers to call in even if people just wanted a chat. That was a really nice way of showing that they were there for their customers. 
Being really close to your customers is really important through any crisis. Know what they expect and really listen to them. Customers are going through a terrible time at the moment - just sending out another picture of lounge pants isn't going to help them. What can you do to walk alongside them? 
Sometimes a crisis involves having to make painful decisions. What have you been advising the bosses that you work with to do?
There is obviously the HR/legal way of doing things, but there is a line between being too formal and not saying anything, and being over emotive. 
It's difficult because you can risk overcommunicating in terms of sharing too much of yourself in a negative way. On the other hand some leaders tend to switch off from the process - they think they have to be very formal and that they're not able to say anything. 
Remember you're dealing with human beings. What can you do to make that process as kind as possible and help your people get through it? Be kind, compassionate and focus on the people that are going through it - don't just focus on yourself. Tell people as much as you can, as soon as you can. 
Treating people equally does not mean treating people the same. Look at the people involved as individuals and what might work for them.
Can you remember your first crisis? 
When I was at Miss Selfridge I received a phone call at 5am saying that our sprinklers had come on and the office had been flooded overnight. It was an office of 120 people, and we lost all of our computers and information. 
At the time it was a real 'oh my God' moment. I really didn't know what we were going to do about it.
The most important thing was being transparent and communicating. You need to provide security and information to people so that they know what is going on and that somebody is in control.
Teams need to know that you're not panicking as a leader. If you are it will get you nowhere and will be bad for the team. Tell them as much as you can, when you can. You might not have all the answers, but people know that you're on it and they don't need to worry. Acknowledge that this is a crisis and that things are going to have to change.
---
Header image credit: LightRocket via Getty Images