TransferWise raises $25m from backers including Richard Branson
It's Branson's second investment in a payment start-up in as many months.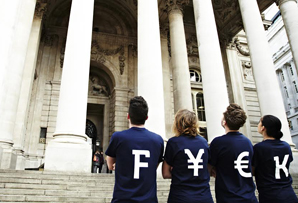 Richard Branson has joined PayPal cofounder Peter Thiel in backing Shoreditch-based money exchange business TransferWise.
In its second round of funding, TransferWise raised $25m from backers including Peter Thiel's Valar Ventures, Index Ventures, Sir Richard Branson and other high profile technology investors. This takes the total raised by TransferWise to $33m since the firm was founded in early 2011.
It also marks Branson's second recent investment in a financial start-up. In May, Branson participated in a $30m investment round in US-based BitPay, the leading payment processor for digital currency bitcoin.