Transforming Southcorp
Southcorp Ltd, one of Australia's leading public companies with revenues of $2.69 billion, had a major change of strategy in 2001, transforming itself from a diversified industrial company into the world's largest wine business.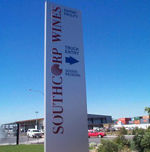 Formerly a conglomerate with three divisions - wine, packaging and water heaters - it aspired to become a pure play company in the wine industry.
Authors Jacob Cohen, affiliate professor of accounting and control at INSEAD, Harvard Business School professor David F. Hawkins, and doctoral student Shira Cohen wrote the case to illustrate the link between the firm's corporate strategy and its impact on the company's financial statements.
The case series addresses issues faced during the different phases of the transformation: strategy, accounting for restructuring, divestitures, mergers and acquisitions, and valuation.
Having started by divesting its packaging business, Southcorp bolstered its position in the wine industry by acquiring Rosemount Estate, one of Australia's leading wineries, a privately-owned family business with a well-regarded brand. Rosemount had achieved stellar growth with 1,500 hectares of vines and a range of premium wines marketed under the name.
Months after buying Rosemount for $1.4 billion, Southcorp announced that the water heater division would be divested as part of its more focused strategy.
Case B presents the objectives and the restructuring efforts of Southcorp to become not only a single-purpose company, but a premium wine company. It raises questions about the company's performance in 2002 and the non-financial metrics that could be used to ensure that the company reached its objectives.
Case C presents Southcorp's financial results for the six months ending December 2002. Net profit was down 97% to $5.7 million. The company was forced to take a series of write-downs, including $13 million for excess inventory. Interest coverage fell from 7.6 times earnings to 3.2 times, and return on capital employed deteriorated from 8.5% to 6.2%. In the wake of a credit-rating downgrade from Standard & Poor's, Southcorp's stock fell 50%.
Case D concludes with the new CEO's assessment of the company's financial health and performance as it emerges from the crisis.
INSEAD Case Study: Transforming Southcorp