Travel shares hit turbulence as Ebola diagnosed in Spain
IAG and EasyJet share prices slumped after it emerged Ebola had spread to Spain.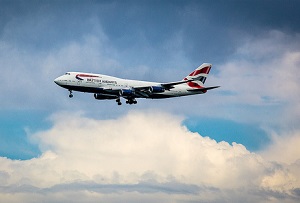 Airlines and other travel companies have been hit by share price turbulence amid concerns travellers will be deterred by the latest case of Ebola, which was diagnosed in Madrid yesterday. A Spanish nurse seemingly caught the virus when tending to two missionaries, who died after catching it in west Africa and being flown home.

Shares in British Airways owner IAG lost 6.9% of their value last night, and opened even further down today, although appeared to recovering at time of publication. Tui Travel was down by 2.5% today alone, after falling 4% yesterday, and EasyJet fell by 5% yesterday.
The uncertainty hit other travel companies such as Intercontinental Hotels, which saw a 3.7% dip and the cruise ship operator Carnival, which dropped 6%.
Tui Travel takes a hit. Credit: Yahoo Finance
Such dramatic dips look like an overreaction on the face of things, but MT imagines traders are mainly reacting to the potential for risk-averse travellers to overreact themselves. Spain is one of the most important destinations for UK travel companies, as more than 12 million Brits visit the country each year, and further spread of the virus in Europe has the potential to scare tourists away from other destinations too.