The Treasury blocked RBS's bonus plan to avoid public outrage
The head of UKFI made the revelation at a treasury select committee hearing today.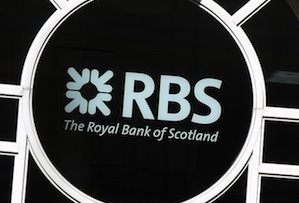 The Government blocked plans to award RBS staff bonuses worth more than twice their salaries, the head of the body that runs Britain's stake in the bank said today.

James Leigh-Pemberton, chairman of UK Financial Investments (UKFI), told the Treasury select committee that UKFI had planned to support the bonus structure to help the bank attract and retain top talent and because it felt that was the best commercial option for shareholders. But after the Treasury intervened it was decided that staff would not receive bonuses of more than their basic rate of pay.

'In order to avoid a major public controversy at that time it was considered that it would be more appropriate not to put that resolution to shareholders,' Leigh-Pemberton said.

The public is unlikely to feel too much pity for RBS staff, but the news comes amid increasing concern that Government intervention could put people off working in banking. Earlier this month two board members were on the brink of quitting HSBC in protest at tougher penalties for directors, which could lead to prison time if banks collapsed.
Meanwhile, Bank of England governor Mark Carney appeared to suggest last week that those bankers who can't stand the heat should get out of the kitchen. 'If you're chair of an audit committee, you have responsibility for the activities of an institution. And if you don't think you can discharge that responsibility, you shouldn't be on that board,' he said.

It's easy to take that view, but a balance definitely needs to be struck. While a culture and system that encourages risk was a root cause of the last crash, scaring the brightest and best out of banks and into less regulated finance companies will not benefit anyone.