A trip inside the Christmas drinks cabinet
EDITOR'S BLOG: It would appear that I've been drinking like a Ukrainian for the past week.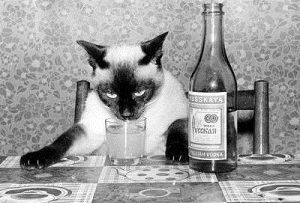 One dreads to think what volumes of booze have been consumed in the UK over the last week. Seriously tying one on is regarded as a critical part of the office Xmas party. If the dozens of pavement pizzas and broken glass in the streets are anything to go by the answer is off the scale. This morning, as is customary at this time of year when alcohol consumption is at its height, we were given the news that GPs should be sending heavy drinkers among their patient lists off for a liver scan
The BBC also helpfully provides this alcohol intake questionaire.
It tells you which nationality your drinking habits match. To my shame, as measured over the last week, I got Ukraine. I'm already looking forward to Lent.