Trump is the hideous climax of a global crisis in trust
EDITOR'S BLOG: The permatanned tycoon is filling a vacuum left by the establishment.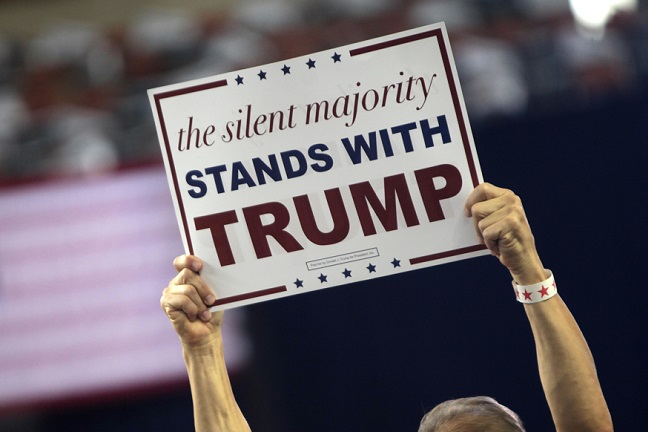 Yesterday - which seems a long time distant now - I spent the day at a conference about whatever happened to Trust. This was hosted by the British Science Association which was holding its inaugural Huxley Summit. Scientists are not normally given to hyperbole and wild surmises but the tone of the whole day was without doubt quite alarmist.
Although 79% of people trust scientists to tell the truth, the public isn't especially interested in hearing that truth. Fifty two per cent of people are 'open' to science but do not actively seek it out to answer questions and help them to make judgements. Twenty seven per cent completely avoid it. Why bother asking people who know what they are talking about? Just go with your hunches and emotions for what feels right.
Huxley was 'Darwin's bulldog' who argued for the theory of evolution against the Bishop of Oxford, Samuel Wilberforce in 1860. Huxley was an outlier who was convinced the truth was staring everyone in the face. Eventually his beliefs became orthodoxy until the nutty world of creationists came back from beyond the grave to re-grab the imaginations of many.