TSB says si to Banco Sabadell takeover bid
The bank only broke free of Lloyds nine months ago.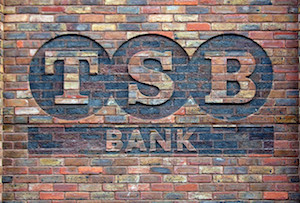 It seems TSB can't get enough of the warm bosom of a bigger parent. Just nine months after being hived off from Lloyds in an IPO, the bank said this morning that it was in takeover talks with mid-size Spanish lender Banco Sabadell.
The 340p-a-share offer would value TSB at £1.7bn, 28.5% above the 264.5p its shares closed at on Wednesday. Shares shot up accordingly this morning, soaring more than 26% to 333p.