Tunisia terror to cost Thomas Cook £25m
The travel group expects full year profits to take a hit from Tunisia and ongoing uncertainty about Greece.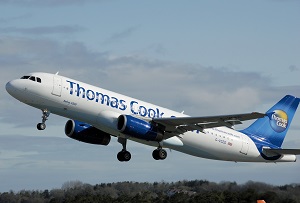 Unfortunately, natural disasters and man-made tragedies like last month's terror attack near Sousse in Tunisia are occupational hazards in the travel business. Package operator Thomas Cook today said that it expected the latter would reduce this year's profits by £25m, when combined with continuing concerns about a Grexit.
Boss Peter Fankhauser was quick to praise his company's handling of the situation. 'In response to the tragic events in Tunisia, we acted swiftly and decisively, evacuating more than 15,000 guests on approximately 60 flights,' he said. 'Our people have shown exemplary commitment during these crises.'
As the firm surely will have learned from the tragic Corfu boiler debacle, however, getting it right rarely gets as much attention as getting it wrong. It's hard to know the impact that particular reputational mess has had on the business, in financial terms.