Turmoil on bond markets as Portuguese government goes into meltdown
Two Portuguese ministers resigned in 24 hours; markets have reacted accordingly. Is this the beginning of another Eurogeddon?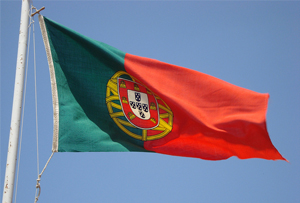 To lose one minister may be regarded as a misfortune; to lose two looks like carelessness. By that reckoning, Portugal looks downright sloppy today after its second senior minister in 24 hours handed in his resignation in protest against (more) austerity measures. The move has caused bond yields to rocket and share prices to plummet as markets lose confidence over Portugal's ability to pay back its loans…

Paulo Portas, the leader of the conservative Popular Party (half of a centre-right coalition) tendered his resignation yesterday, less than 24 hours after finance minister Vítor Gaspar did the same.

The resignations could be the first step on the road to a break-up of the ruling coalition, which has been in power since Portugal received a €78bn (£66.5bn) bailout back in 2011. It's very likely that whoever's left at the helm won't have enough support to push through the 'adjustment programme' (bit Orwellian-sounding, that) required under conditions set when it first received its bailout.

Portuguese prime minister Pedro Passos Coelho says he will try to persuade the Popular Party to keep on supporting the government – but the situation is very shaky.

Markets' reaction to the turmoil is understandable: Lisbon's main share price index, the PSI 20, fell off a cliff this morning, plummeting by 5.85% at its opening, dropping by more than 6.9% in total.

Bond markets were equally turbulent, with concerns by investors that Portugal won't be able to pay its loans off pushing 10-year gilt yields up by 130 basis points to 8.02% - the first time they've risen above 7% this year.

Other markets are similarly skittish: the FTSE 100 has fallen by 1.6% this morning, while the German DAX is down 1.7% and the French CAC 40 also stinks, dropping by 1.61%.

Not, then, a great time to be engineering a flotation of the largest residential landlord in Germany – which is why Guy Hands (or EMI Guy, as he is (probably) also known) has pulled out of IPOing Deutsche Annington.

The landlord, which owns 180,000 residential units, was due to list in Frankfurt this morning, but Hands' private equity firm Terra Firma said in a statement last night that due to 'persistent adverse market conditions', it was cancelling the IPO.

It's well documented that Hands wants to get out of property, so this is a setback for him. As sectors of the property market go, though, German residential is about as reliable as it gets – so his reluctance to float at a time when the portfolio might not achieve its full value is understandable.
- Image: Flickr/freddie boy