Twitter hits the road following successful IPO trial
Keen to avoid the chaos which hampered Facebook's IPO last year, Twitter has run a trial share sale on the New York Stock Exchange.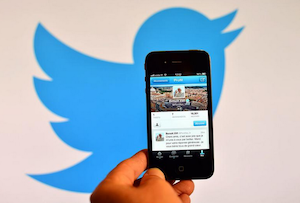 They say practice makes perfect and with Twitter's feverishly anticipated IPO coming around faster than you can say 'biggest tech IPO since Facebook', both NYSE and Twitter have tried to avoid Facebook's marred IPO fate with a share sale practice run.

Today, following the weekend's successful trial, Team Twitter heads out for a 10-day cheerleading tour of the States, in a bid to convince investors to buy its shares when it goes through with the float at the start of November.

Analysts are banking on the Twitter IPO to put some verve back in to the market and attract the retail investors who have remained quiet since the financial crisis hit. It had been hoped that Facebook's float would do so when it went live in March of last year, but the problems which ensued only convinced investors to steer clear of equities.

A repeat of Facebook's ill-fated debut is simply not an option for Twitter, or indeed NYSE, which has started to gain more traction among tech companies. On Saturday, traders simulated buying and selling shares on the exchange, to solve any potential glitches before the real event.

'This morning's systems test was successful, and we're grateful to all the firms that chose to participate,' said a NYSE spokesperson on Saturday.

'We're being very methodical in our planning for Twitter's IPO, and are working together with the industry to ensure a world-class experience for Twitter, retail investors and all market participants.'

Team Twitter is keen to side step the mess Facebook was left in after its IPO in March 2012. On Facebook's first day on NASDAQ (NYSE's rival and traditionally the preferred exchange for tech companies), a bug in the system meant traders didn't know whether their trades had been successful or not. The snafu cost NASDAQ £6.18m in regulator fines and, some might argue, Twitter's flotation.

Twitter has been titillating the market by slowly revealing the details of its IPO for the past month. Last week it revealed it plans to sell 70 million shares priced at between $17 and $20 each, raising around $1.4bn. This values the company at around 20 times revenue, something the crew at Twitter will have to justify over the coming 10 days.

Twitter made a loss of $69m in the first six months of 2013, with revenues of $254m – creating a marked difference between it and the more profitable Facebook.

'When Facebook came to market, it was profitable where Twitter is not. Twitter is coming out at [a price of] almost 20 times revenues. Even without a pop, that's pretty rich,' William Mann of Motley Fool Asset Management, told the Financial Times.
Looks like Team Twitter has some may have some convincing to do. The hard work isn't over yet...