Twitter investors are chirping at its new long-term strategy
The social network said it expects revenue to be $14bn in 10 year's time at an analyst day yesterday.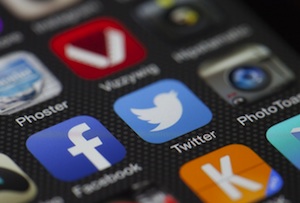 It can't be easy formulating a long-term strategy for Twitter. The social network has enjoyed pretty rapid revenue and user growth but fortune can quickly turn to failure, as Myspace and Bebo, both shadows of their former selves, demonstrate.

Twitter's share price is down almost 37% so far this year, so CEO Dick Costolo will be relieved by investors' positive reaction to its analyst day held yesterday. Execs set out their long term plans for the first time since the company went public last November in a bid to convince Wall Street that it can compete on a par with the likes of Facebook, Google and Amazon. It seems to have worked – shares rallied by more than 7% to $42.54 (£26.99).
Credit: Yahoo Finance
The official line is that Twitter's strategy is to 'reach the largest daily audience in the world by connecting everyone to their world via our information sharing and distribution platform products and be one of the top revenue generating internet companies in the world.' Thankfully the details were easier to understand and less of a mouthful.

Firstly it hopes to make better use of the 500 million visitors that it says visits its site or view external tweets without signing in each month. It's in talks with partners to share revenues from promoted tweets displayed on other sites. It's also working on ways to convert these visitors into signups and to make sure they retain new users by making it easier for them to start finding content that is of interest.

Existing users will soon be able to shoot and publish video direct to Twitter (like Facebook), be able to send more sophisticated private messages (like Facebook) and have their timelines peppered with non-chronological content that it thinks they will find interesting (like Facebook).

The danger for Twitter is that it begins to increasingly resemble its much larger rival, which has five times as many active users. It certainly has Facebook-sized ambitions, as can be seen in this graph that demonstrates where it hopes to be in the long run - more than $14bn annual revenues in 10 year's time, 10 times the $1.4bn it's expected to make this year. It's worth noting these are more speculative aims than rock-solid forecasts - who wouldn't want to grow at that rate for 10 years?