Twitter has just gone all corporate, hiring an ex-Goldman Sachs-er as its CFO
Is this the final nail in Twitter's 'fun, quirky' coffin? It's hired former Goldman Sachs banker Anthony Noto as its new CFO.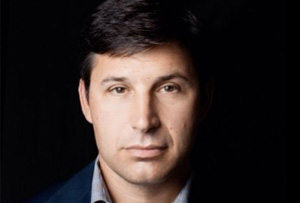 Goldman Sachs is famous for its ridiculous job titles (there are, for instance, 13,000 employees with 'vice president' in their title) - but even by the Vampire Squid's standard's, Anthony Noto's old job title was pretty impressive: 'co-head of global telecommunications, media and technology group in investment banking'. How small was the font on his business card?
Luckily, he's just clinched a job with a rather pithier title: 'CFO, Twitter'. Noto is known among the Silicon Valley glitterati as someone who turned Goldman into the go-to bank for big tech IPOs - so much so that he led Twitter's own IPO (suddenly it all makes sense). So the technology company has enticed him out of investment banking, while current Twitter CFO, Michael Gupta, is being moved to the role of senior vice president, strategic investments.
This move suggests Twitter is taking the corporate world increasingly seriously: Gupta was poached from Farmville creator Zynga; Noto's background is strictly corporate. You never know: Silicon Valley-ites might start wearing ties next...