Twitter lands Bluefin Labs for $70m
Twitter has made its largest acquisition to date, buying social TV analytics business Bluefin for an estimated $70m. Focusing on TV much, Twitter?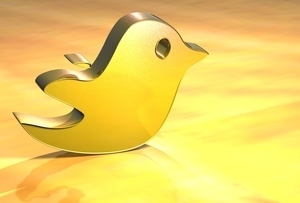 Twitter and TV, a match made in heaven. In fact, the social network has even released its own report entitled 'Tune in with Twitter', all about the burgeoning love affair between the small screen and its new 'second screen'.

'The relationship between Twitter and television is strongly symbiotic,' it says. 'Users love talking about what is happening on TV, TV viewers love using Twitter to see other viewers' opinions.' And you just have to look at the volumes of tweets generated by the Superbowl on Sunday, and the amount of 140-character dialogue dedicated to each new episode of The Undateables or Girls or My Mad Fat Diary to confirm the theory.

Twitter knows that this is the medium that keeps its users tweeting and it is hoping to turn this mindless chatter into revenue. This is why it has snapped up Bluefin Labs, it's most expensive acquisition to date by all accounts, which measures social media conversations about TV and claims to be able to quantify audience engagement in any given show or series. And this is no common or garden filter of the Twitter firehose. The semantic technology powering the Bluefin service was developed by brainiacs over at MIT.

Dubbed 'the new TV guide' by Ad Age, Bluefin recently signed a deal with US TV ratings firm Nielsen in December to produce the first-ever social TV ratings, which will become available in the autumn of this year. In the world of social TV, Bluefin is a very big fish indeed.
Using Bluefin's data, Twitter will be able to report back to the agencies and brands looking for insight in how they are performing in social media. And we're not just talking about production companies and TV stations. Brands like Oreo, which generated 15,000 new followers and 5,000 favourites after posting its response to the Superbowl blackout, will be keen to leverage their viral success in ways that could generate revenue for Twitter. Ads, maybe. Sponsored tweets, perhaps. Targeted ads to individual tweeters? That's something Twitter is definitely working on.
For show producers, however, Twitter is undeniably a mine of information. When the X Factor hit our screens last year, it generated more than 14 million tweets in total. And the volumes of tweets for each contestant was also telling – would William Hill or Paddy Power have changed their odds on the winner if they had seen that from day one, James Arthur (the eventual victor) was the subject of more mentions than any other contestant?