Twitter needs more than nostalgia if it wants to soar again
Handing the top job back to Jack Dorsey might not be the answer.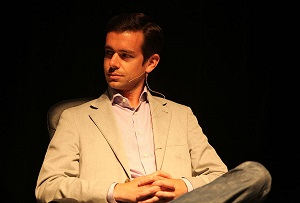 In a last-ditch attempt to avoid relegation in 2009, Newcastle United made the bold move of appointing Alan Shearer, one of its most legendary players, as the team's manager. Fans were understandably elated. With 'Big Al' at the helm they believed they could be saved from the embarassment of being kicked out of the Premier League.
It's with similar nostalgia that investors seem to have hailed Jack Dorsey's return as the CEO of Twitter. One of the company's co-founders, Dorsey was ousted as CEO in 2008 but has been interim boss since Dick Costolo was sacked in July. Though his permanent appointment hasn't yet been officially announced, a report claiming it was imminent sent the social network's shares up by more than 5% yesterday. Expect a similar bounce if he is confirmed in the job today.
But Twitter's problems go way beyond its management. In August its share price dipped below its IPO value, and its user growth has been slowing down substantially. While its rival Facebook seems to have morphed into a big multi-faceted tech giant in the mould of Google with relative ease, Twitter remains something of a niche interest, most popular with celebrity superfans, politicians and the media. Meanwhile, teenagers are shunning the old social networks for trendier apps like Snapchat and WhatsApp. No wonder it has been struggling to hold onto its staff.