Twitter shares about to fledge at $26 each
Following months of anticipation, Twitter has announced shares will be priced at $26 each when they start trading later today.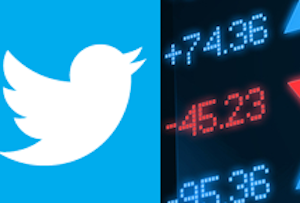 The day has finally arrived. Having spent the past few months seductively revealing the plans for its feverishly anticipated IPO, Twitter's floatation is here and if you want a piece of the social network, it'll set you back $26 per share.

Every minute detail of Twitter's NYSE listing has been covered by the press, Dorsey and pals haven't been able to sneeze without a press release since it first filed for IPO back in September, and one of the subjects delighting the crowds has been the share price. The social network has announced shares will trade at $26 each when they go live later today – this is a rise from Monday's prediction of $23 - $25 and a jump up from the original mooted price of $17 - $20.
(There are also rumours flying Twitter founder Jack Dorsey is eyeing up a 2014 float for his other tech firm Square...has he not had enough of the IPO circus?!)

Intense interest from investors has been the cause for the hike – Twitter's flotation has been the biggest tech event to hit Wall Street since Facebook's huge, albeit disastrous, float back in March 2012.

'Investors see social media and mobile as sweet spots and it is therefore no surprise that Twitter's IPO is creating so much excitement and is oversubscribed,' said Eden Zoller of consulting firm Ovum.

Interestingly, Twitter has come full circle with its share price – shares had been traded at $26 each on the private market before it announced intentions to go public. It had been keen to lower expectations (along with the price) to avoid the inflated valuations Facebook was accused of (which didn't make it many friends in Wall Street). With that end in mind, Twitter has been cautious about its announcements and stage managed the lead up to its IPO. Happily ending back up at $26 per share when confronted with huge demand.

Later today, Twitter executives are expected to crowd into the New York Stock Exchange to ceremoniously ring the bell and launch trading – birthing the social media's new ticker TWTR. We can hear the cries now, 'fly my pretties, fly!'

Once it goes public, Twitter will be expected to work hard to prove itself to its investors. Apparently, unfazed by Twitter hitherto lack of profits, investors are keen to see it grow – there have been questions about Twitter's ability to roll out new products which could help it to reach Facebook's colossal size (it has 230 million users to Facebook's one billion).

'Twitter needs to step up and deliver on the expectations that are fuelling its valuation, and show that it has what it takes to provide a sustainable business model,' said Zoller.

According to reports, Twitter plans to use the $2.1bn it is set to raise from the IPO to fund international expansion, operational costs and deal making. We smell M&A, MT wonders which chicks in Silicon Valley's nest of startups will be the first to receive nourishment from (or get gobbled up by) the big blue bird. We'd quietly suggest a more profitable company.