Twitter's CFO accidentally tweets its secret M&A plan
Finance chief Anthony Noto mistakenly tweets a private message about a mysterious takeover. Lol.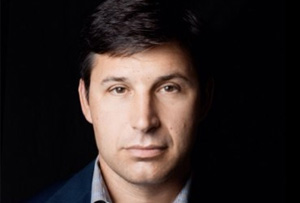 You'd have thought that someone might have explained to ex-Goldman Sachs banker Anthony Noto how Twitter actually works before he became its chief financial officer in July, but apparently not. Last night, Noto pressed publish on a sensitive note intended as a private Direct Message (or DM, if you're down with the lingo), and it's gone viral.
'I still think we should buy them,' read the message, which reached Noto's 9,000 followers before he could delete it. 'He is on your schedule for Dec 15 or 16 -- we will need to sell him.'
How. Mysterious. Which company (or people – 'them' is ambiguous) does he want to buy? Continuing the slavery theme, who does he plan to sell, exactly? Who was the message intended for, and why is Noto 'still' interested in buying? The message is frustratingly, almost deliberately opaque, but then again maybe that's the drawback of a 140 character limit.