Tyson Fury, bread and circuses plus a furious Blattering
EDITOR'S BLOG: The public will pay vast sums of money to watch intentionally inflicted brain damage.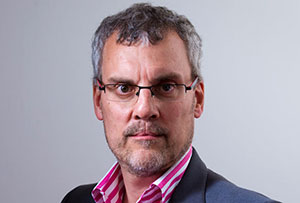 The fury surrounding Fury took me back to my youth. About 25 years ago I accepted one of my dodgier assignments when I was sent to write an article about traveller boys who boxed. The pair of gypsy kids - they were happy to be called such then - were aged between 11 and 13 and had been in the ring for a number of years. They lived in a caravan under the Bow Flyover in East London. The more successful of them had a club foot so had an unusual 'float like a butterfly' shuffle as he moved around the ring. I can still hear their mum yelling 'come on, my mushie!' from ringside as her boy's fists pummelled a juvenile opponent. And I can still see the flying stream of blood droplets that came from one of their faces when he received an accurate swipe in the nose and eye from his opposite number.
I've never been a fan of encouraging kids - or adults for that matter - to punch each other in the head for a living. Boxing remains unusual as a 'sport' in that the intentional infliction of brain damage on an opponent is its sole aim. In that way it maintains similarities with its ancient precursor that took place in the Colosseum. Both hasten death.
But there's loads of money in it even if your chance of getting Parkinson's or dementia pugilistica is a near certain outcome as well as your purse. It's virtually the only sport which is pay-per-view on Sky. The Fury fight against Klitschko was thought to be worth £30 million and Fury should have made £5 million for his pains. This was peanuts compared to Floyd Mayweather and Manny Pacquiao who received stunning paydays for their welterweight championship unification fight earlier this year in Las Vegas. The sum to be split was close to $300 million.