Uber executive suggests digging into journalists' personal lives
A senior exec at the $18.2bn taxi startup floated smearing a critical female journalist.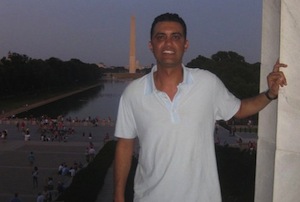 Uber, the $18.2bn (£11.6bn) startup jerking taxi drivers all over the world out of their regulated complacency, has been going on a charm offensive lately, trying to tone down the public persona of its combative and some-time sexist founder and chief exec Travis Kalanick.

Too bad, then, for its nascent PR efforts that Emil Michael, Uber's senior vice president for business, has suggested spending 'a million dollars' hiring investigators who would go after critical journalists and dig up dirt on 'your personal lives, your families', remarks which were reported by Buzzfeed.

Michael specifically mentioned going after Sarah Lacy, the editor of Silicon Valley website PandoDaily, at the private dinner in New York on Monday night. Lacy wrote last month that she was deleting Uber from her phone after Buzzfeed reported a French branch appeared to be offering rides with female escorts.

Michael said women were more likely to get attacked by taxi drivers than Uber drivers and that Lacy should be held 'personally responsible' if any woman who copied her in deleting the app was then sexually assaulted.

Lacy was understandably shocked, writing that she felt a 'chill' run up her spine at the thought of potential threats to her children.
"They threatened to hit my only vulnerability: My family and my children" http://t.co/G3jRV5urjd @emilmichael is NOT fired just FYI

— Sarah Lacy (@sarahcuda) November 18, 2014