Uber is finally making a profit - sort of
The ride-hailing app makes money on each ride in the US but its global expansion is burning through big bucks.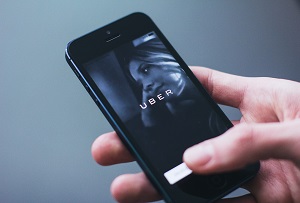 You don't a build a global tech start-up (if we can call it that anymore) the size of Uber in just a few years without losing a lot of money. That's why the taxi app has had to raise more than $9bn (£6.4bn) of venture capital and private equity cash in its nine short years of existence. But there are the signs that the company's expensive expansion is starting to pay off.
According to Bloomberg, Uber is now making a profit (at least on an EBITDA basis) on each ride it provides in the US. After deducting marketing costs, transaction fees and web development costs from the 25% cut it takes from each trip, Uber is left with a less-than-uber 19 cents per ride. That's not including money spent on interest, taxes or its employee incentive equity scheme so it's not real profit, but it's still an important milestone for the start-up to have passed.
If nothing else it proves there's some viability to the on-demand business model of hundreds more loss-making start-ups that have followed in Uber's wake. The collapse of one of those, food delivery start-up Spoonrocket, last month led several commentators to question whether we were seeing the beginning of the end of a venture-fuelled bubble – Techcrunch even dubbed it the 'on-demand apocalypse'.