Uber is legal, says High Court
The minicab hailing app won a victory today, but its battles aren't over.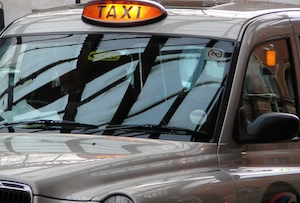 Good news for disruptors and Londoners: Uber has won a victory today, after the High Court ruled that the app does not function as a taxi meter and is therefore legal.
Mr Justice Ousley said that the app Uber's drivers use is not a meter, as it sends journey time and distance back to the start-up's servers in California. The fare is then calculated there and charged to the passenger's credit card. He also decided that it is Uber drivers rather than their cars that are 'equipped' with the app.
Only black cabs are allowed to use meters and the cabbies union, the Licensed Taxi Drivers Association, and the Licensed Private Hire Car Association had vociferously argued that Uber was breaking the law. The LTDA was simultaneously enraged and baffled by the judgment.