Uber could be throttled as TfL sides with taxis
Limits on private hire would strike a blow for innovation in London.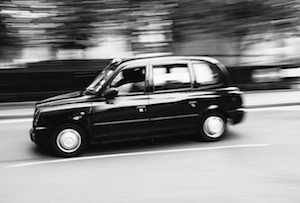 Beware the wounded beast. Uber may have taken London by storm, but black cabs have refused to go down without a protest-filled punch up (nor, indeed, a hefty amount of Twitter trolling, as our editor found out after he wrote this). And they have finally persuaded Transport for London to fight their corner.
TfL is proposing a range of new rules that it says will 'apply to all', but are clearly directed at the upstart yank start-up. They include a five minute minimum wait time for a private hire vehicle, even if one is just down the street, and a ban on displaying vehicle availability in an app, supposedly to increase passenger safety and prevent illegal mini cab 'touting' respectively.
Another suggested restriction is that passengers must be able to book rides up to a week in advance, something Uber doesn't currently offer. It also proposes only allowing ride-sharing with 'very clear controls… to protect the safety of passengers and drivers', which could hit the $50bn company's plans to introduce its UberPool service to the capital.