Uber vs Lyft: This time it's personal
LAUNCHPAD: The battle between the two startups to disrupt and dominate taxi markets around the world is not pretty.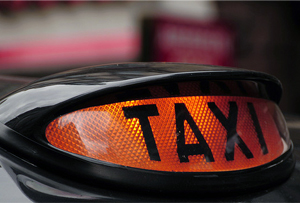 Ah, corporate rivalries - Tesco vs Sainsbury's, Apple vs Samsung, McDonald's vs Burger King... They keep the combatants on their toes and headline-hungry journalists happy, but can also stray into unseemly mudslinging. Now upstart startups Uber and Lyft have joined in that most venerable of business traditions and both are getting rather dirty.

Uber and Lyft both want to turn urban transport on its head, upsetting coddled taxi drivers all over the world in the process. Uber, a private care hire app founded in 2009, is the larger of the two, valued at an eyewatering $17bn (£10.2bn). Its most recent fundraising in June was rumoured to be aimed at enabling it to spend two-year-old car-sharing service Lyft, reportedly valued at more than $700m in April, into submission.

Fast forward a couple of months, and a full-blown war of words has broken out between the two companies. On Monday, Lyft claimed Uber employees had booked and cancelled more than 5,500 rides since October 2013, tying up drivers so passengers couldn't use it.

Then today, Uber claimed Lyft was telling porkies and its own staff, including a founder, had done the same with 12,900 rides, all because it was desperate to be acquired by its bigger rival.

'A number of Lyft investors have recently been pushing Uber to acquire Lyft. One of their largest shareholders recently warned that Lyft would "go nuclear" if we do not acquire them. We can only assume that the recent Lyft attacks are part of that strategy,' it said in an extraordinary, tetchy statement.

Lyft, unsurprisingly, hit back, with its own holier-than-thou statement. 'Once again Uber is deceiving the public, now with false allegations and an attempt to deflect from their illegal cancel campaign. Lyft has more than 100 investors, all of whom are extremely excited that Lyft is approaching IPO-level revenue. Our "nuclear" strategy is continuing to take market share,' it said.

The mind boggles. While the vast majority of companies won't want to, and in most cases probably shouldn't, take such damaging accusations lying down, there are surely cleverer forms of allegation (if true) and rebuttal than looking like quarreling siblings.

As their funding rounds, along with the anti-Uber taxi driver protests in cities around the world, indicated, the two startups were doing pretty well without pulling the rug from under one another. If they're not careful, the only winners from this spat are the taxi services Uber and Lyft are so desperate to disrupt.