Uber's defeat in France won't be the sharing economy's last legal upset
The distinction between people and businesses is getting narrower.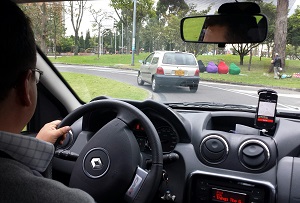 Uber's latest setback in France doesn't come as much of a surprise. The country's constitutional court has rejected its appeal against the government's banning of UberPOP, its low-cost servive that connects customers with drivers without a professional taxi or chauffeur licence.
UberPOP arguably offers a similar service to the likes of France's own BlaBlaCar, which is meant to be all about helping everyday people who are already planning a long car journey to keep the costs down by taking some extra passengers along. But the court said that such schemes were easily distinguishable from services like UberPOP, because they aren't supposed to be for the purpose of generating a profit.
'While this is a disappointing judgement for Uber, Heetch and other French ridesharing companies, it will not impact the service we offer in France today which is provided entirely by professional drivers,' an Uber spokersperson said (UberPOP has been suspended in the country since violent protests in June). 'We will continue to work with the French government on new, common sense regulations that offer riders more affordable, reliable options and drivers new job opportunities'.