Uber's UK turnover rises 1,000%
The rapidly accelerating taxi-hailing app turns a profit in Britain for the first time, but can it find a way past the cabbies' regulatory roadblocks?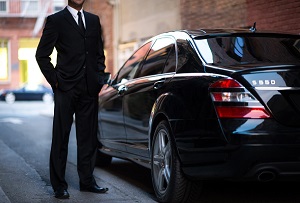 Like many a rapidly growing private company, Uber can be somewhat secretive (discreet, if you prefer) with its financial performance. Thankfully for the more curious among us, any registered company in the UK has to file accounts with Companies House, allowing us an annual glimpse into its private affairs. As sneaky glances go, this one's quite revealing.
Uber's UK subsidiary seems to have found the start-up Holy Grail: profits and rapid growth at the same time. The firm turned over £11.3m in 2014, more than ten times what it did in 2013, while its £336,000 pre-tax loss magically transformed into an £888,000 profit.
This swift u-turn shows nicely why Uber's got investors from Google to Goldman Sachs salivating into their cheque books. This business has the potential to disrupt or cannibalise the whole world's taxi market, but doesn't require forever to become profitable (Amazon, anyone?).